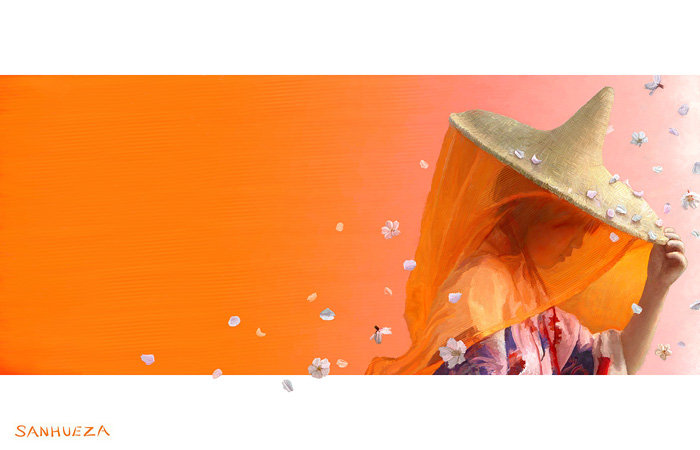 "Sakura" - Painted with Photoshop and ArtRage.
This painting was inspired by the years I spent living in Japan. Despite being one of the most modern countries in the world, sometimes setting the trends of the future which other cultures then follow, Japan is very much in touch with its past. During festivals and parades, the people wear such beautiful traditional costumes. And experiencing the sakura (cherry blossom tree) season in Japan is something which everyone should have the chance to do at least once in their lifetime.
I wanted to depict this girl like the falling cherry blossoms: beautiful and fleeting. Painted with Photoshop and ArtRage.