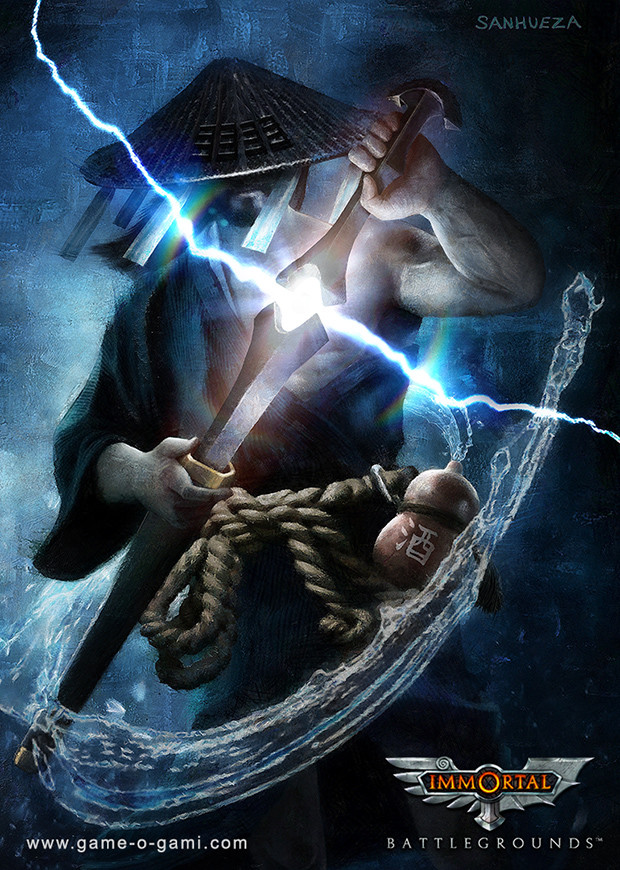 Alternate version, trading rain for lightning.
Card illustration for Immortal Battlegrounds - a strategy game of myths and legends. "Susanoo", the Japanese storm god, and slayer of the monstrous 8-headed serpent Orochi. Painted in Photoshop.
Info and more artwork from Immortal Battlegrounds can be found here: http://www.game-o-gami.com/games/
This image is copyright 2017 by Game-O-Gami. "Immortal Battlegrounds" is a trademark of Game-O-Gami.